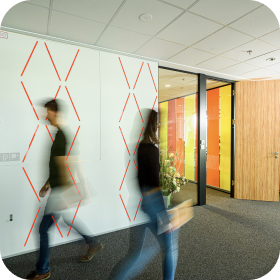 Establishment of the job portal Profesia.sk
For the first time, Slovak people could look for job online and Profesia began to gain people's trust.
Slovak Gold Award for Profesia.sk
We received a Slovak Gold certificate and a gold medal in the Services category for the Profesia.sk product.
First Profesia days job fair
The first year of the Profesia days job fair took place and has become an annual tradition.
Profesia becomes part of Alma Media
The Finnish company Alma Media becomes the owner of Profesia and still is to this day.
We launched salary surveys not only in Slovakia
We have created the Paylab.com portal, which is used for a survey of salaries worldwide.
We received our second Via Bona award
In the responsible small/medium business category, we were awarded for the "Výpomoc so srdcom" program.
We launched the first podcast about work in Slovakia
We started creating our podcast Profesia and we continue to do so to this day.
We have created a job portal for Ukrainians
Workania.eu was established as an initiative to help Ukrainians find work in Slovakia.